Amazing Immune System Support: How to Stay Healthy During Flu Season
Amazing Immune System Support: How to Stay Healthy During Flu Season
Written By Dr. David Wren Chiropractic on March 6, 2020
---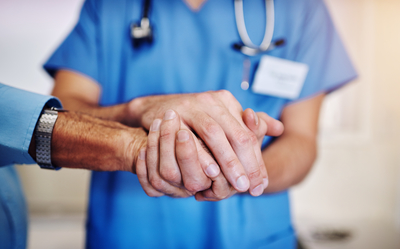 Did you know that a healthy spine can protect you from getting the flu?
That's welcome news during a particularly bad flu season.
Today, you'll learn why going to your Leesburg chiropractor regularly can reduce your risk of illness and keep you performing at the top of your game.
How Your Leesburg Chiropractor Helps You Live Life to the Fullest
Dr. David Wren believes in getting the most out of life, which is why he's been on so many chiropractic advisory boards and is so active in the community.
He wants patients like you to live their fullest life. You can't do that when you feel exhausted all the time or catch every cold and flu that comes around.
Dr. Wren and his team can help you stay healthy this flu season in two ways. First, with immune system support therapy called Vita-Fuse. And second, with chiropractic treatments.
Vita-Fuse – Keeping You Healthy and Energized Year Round
Vita-Fuse is a doctor-supervised IV therapy that utilizes a unique blend of nutrient infusions. These infusions contain the right amount of vitamins and minerals you need to:
Have more energy
Sleep better
Lose weight
Have glowing, healthy skin
Ward off infections, like those you get during cold and flu season
Whether you have a medical condition related to nutrient deficiencies or you are simply feeling a little lackluster in the health and energy department, Vita-Fuse IV therapy can help.
Maintaining a Healthy Spine Is Vital to Your Overall Health
Another way to provide immune system support is with chiropractic adjustments.
A misaligned spine puts pressure on the nerves, muscles, tendons, and ligaments. The tension you experience can lead to pain, difficulty sleeping (due to discomfort), and physical exhaustion.
Misalignment can also restrict the flow of blood, oxygen, and cerebrospinal fluid (CSF). Lack of proper flow can cause toxins to build up in the system. Additionally, your nerves and muscles won't get the nutrients they need. Chiropractic adjustments can ease your pain and promote the healthy flow of nutrient-rich blood, oxygen, and CSF.
Regular adjustments – in addition to Vita-Fuse treatments – will keep you healthy and active during the flu season.
Are you ready to feel healthy and vibrant? Contact us at 229-883-0042 to discuss Vita-Fuse treatments.

Posted In: Chiropractic Immune System Support