Benefits of Massage Therapy With Chiropractic Care
Benefits of Massage Therapy With Chiropractic Care
Written By Dr. David Wren Chiropractic on April 21, 2022
---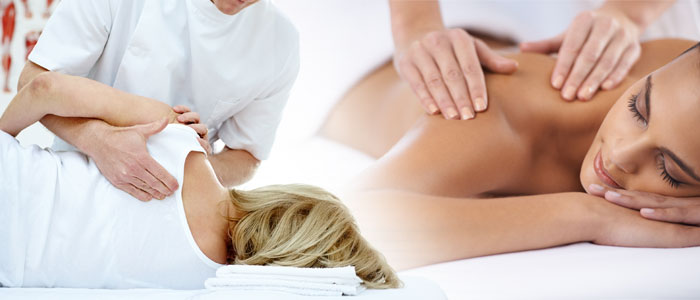 Whether you are looking to alleviate your stress or provide relief from a chronic condition, you've come to the right place. Dr. David Wren Chiropractic & Sports Injury Center in Leesburg, GA, specializes in providing patients with quality chiropractic care. Combined with massage therapy, patients reap many benefits.
What Is Massage Therapy?
Massage therapy is a form of treatment for stress and pain that involves manipulating your body's soft tissues. Using hands, fingers, and arms, a certified professional works different muscle groups on your body to alleviate pain. While massage therapy is often overlooked as a form of treatment, it can be an effective way to bring your pain down to a manageable level, as well as help you manage your stress levels.
How Can Massage Therapy Help Me?
Treat stress and anxiety:

Massage therapy is one of the best treatments for helping patients deal with stress, as well as lower anxiety. A massage can do wonders to get you through the day.

Non-addictive and non-invasive treatment:

Like other chiropractic treatments, massage therapy is non-invasive and non-addictive. Rather than relying on painkillers or surgery to treat pain, we focus on targeting your pain points using natural methods. The goal of massage therapy is to treat the issue itself, not just the symptoms.

Treat headaches:

A lot of

headaches

and migraines come from tense muscles, pressure on nerves, and general stress. A massage relaxes areas of your neck and back to reduce headache pain.

Treat back pain:

Massage therapy can reduce low and mid

back pain

, allowing you to go about your day without suffering.

Boost circulation:

Massages encourage oxygen to return to critical soft tissues and organs in your body. This boost in circulation promotes healing and can reduce your pain. It does this by stimulating your body's lymph system.
Expert Massage Therapy and Chiropractic Care in Leesburg
For years, the team at Dr. David Wren Chiropractic & Sports Injury Center has helped patients reduce their stress and put an end to their pain. Whether you have been in an auto accident or suffer from chronic back pain, you should know that massage therapy is an effective way to treat a variety of ailments.
To reduce your stress and improve healing, schedule an appointment at our Leesburg, GA office at (229) 883-0042.

Posted In: Chiropractic Headaches Massage Therapy Stress Reduction Back Pain Treatment