CBD Oil in Leesburg: Why This Healthcare Trend Is So Popular
CBD Oil in Leesburg: Why This Healthcare Trend Is So Popular
Written By Dr. David Wren Chiropractic on April 6, 2020
---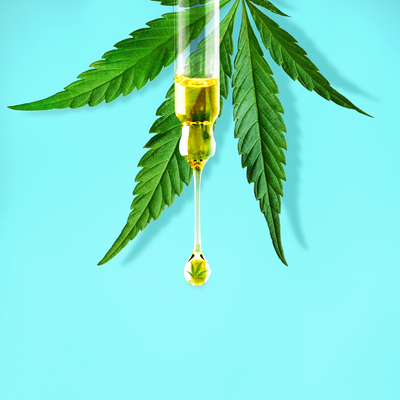 CBD is showing up everywhere these days.
Even so, there's still a lot of misunderstanding about CBD oil and its uses. For example, a lot of people wonder if using this oil will make them high. They wonder if there are any side effects or if the benefits are too good to be true.
Today, you'll learn how this compound affects the body's endocannabinoid system and why you should try it.
What Is the Endocannabinoid System and How Does CBD Oil Impact It?
The endocannabinoid system is composed of endocannabinoids (neurotransmitters that bind to cannabinoid receptors). It is also composed of cannabinoid receptor proteins, which are located in both the peripheral and vertebrate central nervous system. In other words, they're located in the nerves of the head and spine, as well as those outside the brain and spinal cord.
Cannabinoid receptors help to regulate pain and inflammation.
How CBD Oil Can Help You Feel and Function Better
Inflammation can be caused by disease, trauma, and stress. If not addressed and reduced (or eliminated), inflammation can lead to chronic pain, as well as other diseases.
CBD oil is phytocannabinoid cannabidiol, a natural cannabinoid found in the cannabis plant. It is a concentrated oil found in the naturally occurring resin that coats the plant and its leaves.
CBD is related to THC (tetrahydrocannabinol), the active ingredient in marijuana that gets users high. Though related, CBD does not provide the same mind-altering effects of THC.
So, why are CBD products so popular? It's because the chemicals in CBD oil can help relieve pain, anxiety, depression, and cancer-related symptoms. CBD oil has also proven effective in improving heart health and symptoms of neurological diseases like Parkinson's, and possibly even preventing tumor growth and diabetes.
Your Leesburg Chiropractor – Treating Sports Injuries and More with CBD
Dr. David Wren encourages his patients to stay active for better health. So much so, that he's actively involved in the Special Olympics. Dr. Wren knows that athletes and non-athletes alike can experience painful conditions that make it hard to stay active. That's why he is a distributor of TrueMED CBD oil products. These high-quality products will ease your pain so you can live a happy, fun, active life.
Curious if CBD oil might benefit you? Contact our team at 229-883-0042 to schedule a consultation.

Posted In: Chiropractic Natural Pain Treatment CBD Oil