Chiropractic Care: A Natural Treatment for Headaches
Chiropractic Care: A Natural Treatment for Headaches
Written By Dr. David Wren Chiropractic on December 15, 2021
---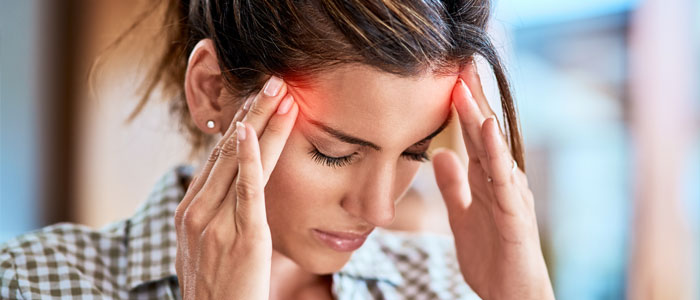 Severe headaches and migraines affect millions of Americans every year. Frequent slouching and poor posture, as well as spinal issues, make headaches significantly worse. In other cases, trauma such as an auto accident can cause sudden, debilitating migraines. Luckily, Dr. David Wren Chiropractic & Sports Injury Center in Leesburg, Georgia, has proven methods to treat headaches naturally and effectively.
What Is Natural Headache Treatment?
Natural headache treatment means alleviating symptoms and bettering a patient's condition without the use of painkillers. When most people experience headaches, they simply take aspirin or ibuprofen. While this helps get rid of the pain associated with a headache, this does little to treat the underlying issue.
Dr. Wren uses a series of adjustments and spinal manipulations to treat headaches. The goal with natural headache treatment is to realign your spine and improve your posture so that you don't suffer from headaches as frequently. We understand how debilitating migraines can be. However, with natural headache treatment, you can improve your condition without having to rely on potentially dangerous medications or surgery.
Treat Your Headaches Without Painkillers
The first visit with Dr. Wren will include a thorough examination of your condition. He may give you an x-ray to see if there are any pain points that could be causing your headaches. He will evaluate your posture, lifestyle, and other areas of your back to see where your issue is originating from. All of this helps us develop a treatment plan that works best for you.
Dr. Wren will perform a series of adjustments, including those of the neck and back, to help realign your spine. We look at each patient holistically to see where their headaches are coming from, and what needs to happen to prevent them from coming back. An experienced chiropractor will look at your lifestyle and give you the tools you need to improve your condition without the use of painkillers.
Dr. Wren Chiropractic in Leesburg, Georgia
Whether you need to improve your posture or recover from an injury, Dr. Wren has the tools and experience to help you. Dr. Wren and his staff have years of experience treating headaches naturally, affordably, and non-addictively.
You can't always prevent headaches from occurring, but you can do something about it. If your headaches are preventing you from doing the things you love, don't hesitate to contact Dr. Wren's office in Leesburg by calling (229) 883-0042. Or, schedule an appointment online.

Posted In: Chiropractic Headaches