Chiropractic Care Excellent for Pregnancy-Related Back Pain
Chiropractic Care Excellent for Pregnancy-Related Back Pain
Written By Dr. David Wren Chiropractic on June 10, 2021
---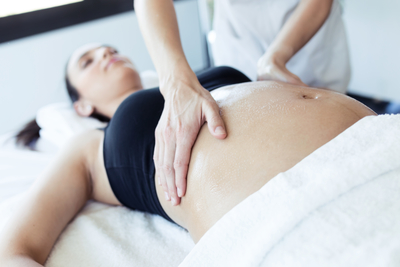 Several things happen during pregnancy that can cause back pain: 1) gaining 25-35lbs during a healthy pregnancy, putting added pressure on blood vessels and nerves in the pelvis and back, 2) pelvic structure changes to accommodate giving birth, 3) your posture changes due to extra weight in the front, 4) hormones tell spine-supporting ligaments to loosen, and 5) good ole stress.
At Dr. David Wren Chiropractic & Sports Injury in the Leesburg area, we love helping expecting mothers have an easier, more enjoyable pregnancy. Studies show chiropractic care can help keep pregnancy-related back pain to a minimum.
How Chiropractic Care Helps With Pregnancy-Related Back Pain
Approximately 70% of women experience back pain during pregnancy, according to the American Pregnancy Association. At its core, chiropractic care during pregnancy helps keep the body in proper alignment, thus reducing pain. Studies show that pregnant women can experience major pain relief via chiropractic in just five days.
Regular chiropractic care aims to keep your pelvis and back properly balanced, which is critical to preventing back pain. This also creates more room for your baby to develop and maneuver into position for delivery.
Bonus benefits of regular chiropractic care during pregnancy include having an overall healthier pregnancy, reduced labor time, reducing the chance of a breech or needing a c-section, and less nausea. Our clinic has adjustment tables specifically designed to accommodate a pregnant body and your baby.
Get Chiropractic Care for Pregnancy You Can Trust in Leesburg
The doctors at Dr. Wren Chiropractic & Sports Injury Center will care for you without having to resort to prescription drugs or surgery. Dr. Wren has postgraduate training in sports injuries and rehabilitation, soft tissue injury, and workers compensation. He was nominated for Chiropractor of the Year in 2002 and still successfully helps sciatica sufferers find relief to this day.
Have questions or need to schedule an appointment? Give us a call at (229) 883-0042. We're happy to help.

Posted In: Chiropractic Pregnancy Back Pain