Find Auto Injury Treatment in Leesburg
Find Auto Injury Treatment in Leesburg
Written By Dr. David Wren Chiropractic on January 10, 2020
---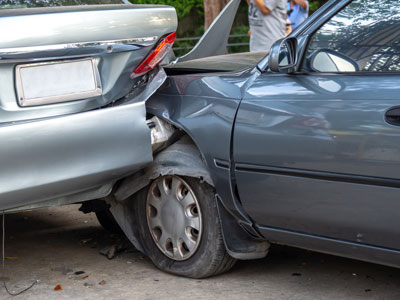 Have you been in a car accident?
If so, you know how painful it is to sustain injuries from a motor vehicle accident.
Soft tissue injuries are the most common form of injury resulting from a motor vehicle accident, which includes sprains and strains.
Chiropractic care is exceptional at treating soft tissue injuries, and that's why we want to help you access the best chiropractic care in Leesburg if you've suffered an injury.
Chiropractic Auto Injury Treatment in Leesburg
Chiropractic is the best choice to treat soft tissue injuries after an accident because it can help with the following types of painful injuries:
Whiplash:

is the common name for a

neck strain

, resulting from the sudden stop-and-start motion of a vehicle.

Sprains and Strains:

of ligaments, muscles, and tendons in the back, arms, and legs.

Strength Rehabilitation:

chiropractic care can help rehabilitate weak, injured muscles back to their full strength by prescribing exercises.

Decreased Mobility:

after an accident, it is possible that joints do not move as well as they should.
Chiropractic care has been shown to help treat these common injuries effectively. One study showed that whiplash injury victims reported 100% satisfaction with the chiropractic treatment they received after an auto injury.
Get Auto Injury Treatment in Leesburg
After an auto injury, it's important to seek proper care. Injuries that are not properly treated can cause chronic pain or long-term impairments over time.
Dr. David Wren's Chiropractic clinic, which serves Leesburg, can help make sure you keep your body in good shape, even after an accident.
Find out how Dr. David Wren and his team can help treat your auto accident injuries. Contact us at (229) 883-0042 to schedule an appointment today.

Posted In: Auto Injury