Headaches and Neck Strain from A Stressful Year? Chiropractic Can Help!
Headaches and Neck Strain from A Stressful Year? Chiropractic Can Help!
Written By Dr. David Wren Chiropractic on December 31, 2020
---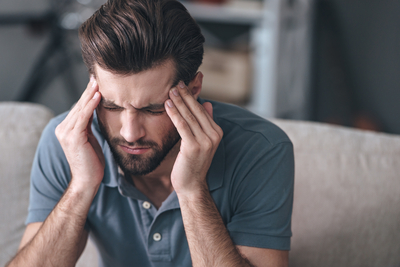 Has 2020 left you suffering from new aches and pains? Unfortunately, this stress is very real and can manifest as physical pain for many individuals. This often requires people to seek out headache or neck pain treatments as the stress causes uncomfortably tightened muscles in the upper body and neck.
Common Causes of Stress
The year 202 has brought us a variety of different stressors, one of them being especially difficult, the holiday season. Recent research shows that during the holiday season nearly 69% of people feel extreme stress over their perceived lack of time during this particular season, while another 50% say they are stressed out over the pressure to give and/or receive gifts. In another study, 54% of individuals stated that they feel financially stressed during the holidays.
Other common stressors from the past year include:
Doing too much/Not Doing Enough
Being alone too much
Indulging in excessive food/beverages
Financial Issues
Seasonal Affective Disorder (SAD)
Stress manifests in different ways and depends on the individual, their immune system, and their lifestyle. While some people may experience excessive fatigue and/or odd aches and pain, others can find themselves in a sort of manic state, believing they can go above and beyond to overcome their stress.
Chiropractic Stress Relief Through Headache Treatment and Neck Pain Treatments
If you or a loved one are dealing with extra stress from a long year this season, don't feel like you have to fight it alone. Chiropractic care can provide you with the stress relief you need to get through the next year with a smile on your face and joy in your heart.
Whether you're seeking out headache treatments for excessive tension headaches or neck pain treatment to relieve your sore muscles, a chiropractor can help by administering a variety of treatment methods, including:
Stress Management in Leesburg, GA
With the year 2020 coming to a close let us enter the new year without having to deal with painfully stiff muscles and body aches. The team at Dr. David Wren Chiropractic & Sports Injury Center in Leesburg Georgia understands that now is not the time to be down and out, and we are standing by to help you find the pain relief you need.
Are you in need of headache treatment and/or neck pain treatment? Then contact our office today or call us at (229) 882-0042.

Posted In: Chiropractic Headaches Stress Reduction