How to Protect Your Back During Spring Activities Like Spring Cleaning
How to Protect Your Back During Spring Activities Like Spring Cleaning
Written By Dr. David Wren Chiropractic on May 6, 2020
---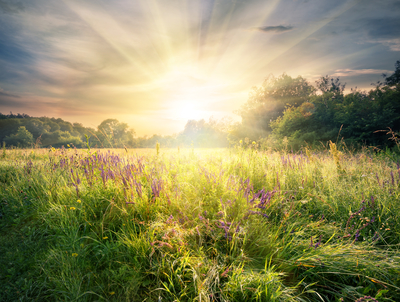 Spring is almost here!
With the new season comes more sunlight, warmer days, and fun, productive spring activities. These activities can include more outdoor walks and bike rides, as well as spring cleaning.
While these activities can be enjoyable, they can lead to injuries if you don't practice proper lifting techniques.
Stay Active This Season with Fun Spring Activities
Staying active is so important to Dr. David Wren that he is not only an advocate for the Special Olympics, but he's also on its medical advisory board.
Regular activity is vital to your health. Far too many people lead sedentary lifestyles, partly because so many work at a desk all day and partly because everyone is too exhausted to workout.
Thankfully, longer days and better weather can motivate you to engage in fun springtime activities. One activity many are motivated to tackle is spring cleaning. There's nothing like purging, cleaning, and organizing to feel rejuvenated during the new season.
Practice Proper Lifting Techniques When Spring Cleaning
In order to get everything on your spring cleaning To-Do list done, you need to avoid injuries. It doesn't take much to sustain an injury while cleaning, particularly if you're not practicing safe lifting techniques.
Here are some recommendations from your Leesburg chiropractor.
Plan ahead – know your route, open doors, clear the path
Keep your feet shoulder-width apart
Bend at the knees
Keep your back straight
Tighten your abdominal muscles
Lift with your legs, not your back
Keep the object close to your body
Don't twist
Get help
When putting whatever you've lifted down, squat to put it down. Never bend at your back.
Get a Spinal Check-Up as Soon as You Notice Any Discomfort
Tweaking your back or knee during spring activities is quite common. In fact, the most common injuries during the spring are falls and sprains while engaging in activities like bike riding and other sports.
Left unchecked, these minor injuries can develop into long-term, debilitating, painful conditions.
As soon as you notice any discomfort, see your Leesburg chiropractor for a spinal check-up. Doing so will prevent long-term damage and get you back to having fun and being productive with your springtime activities of choice.
Have you tweaked your back recently? Contact our team right away at 229-883-0042. We'll help you get out of pain and help prevent further damage.

Posted In: Chiropractic Low Back Pain Treatment Proper Lifting Techniques