Natural Back Pain Treatment With Chiropractic Care
Natural Back Pain Treatment With Chiropractic Care
Written By Dr. David Wren Chiropractic on November 15, 2021
---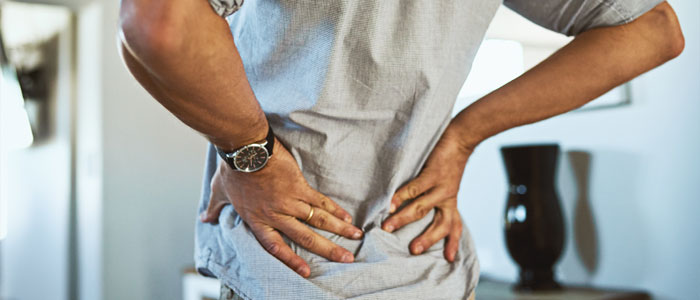 Millions of Americans suffer from some degree of back pain, and millions more will experience it at some point in their lifetime. The truth is that our lifestyles make it easier than ever to develop back problems: slouching, sitting, and unhealthy habits are a struggle in today's world.
Dr. David Wren Chiropractic & Sports Injury Center in Leesburg, Georgia, has years of experience targeting patients' issues at the source. Dr. Wren's practice prides itself on providing patients with natural back pain treatment.
What Is Natural Back Pain Treatment?
Natural back pain treatment simply means alleviating a patient's issue without the use of painkillers or medications. When most people experience back pain, they may find themselves prescribed medications to stop their symptoms. However, this often does little to help the actual issue.
Dr. David Wren takes a natural approach to treating back pain. Through advanced adjustments, spinal manipulations and physical therapy, patients find that their condition improves after just a few visits. With opioid abuse growing rapidly in the United States, we believe that patients should first try to eliminate their pain using natural, non-invasive methods.
How Does Dr. Wren Treat Back Pain?
The first visit with Dr. Wren begins with an examination of your condition. Dr. Wren will test your range of motion (and perhaps use an x-ray) to get an accurate idea where your back pain is originating from and what is causing it to worsen. This will help us develop the best natural treatment plan that works for you. Often, this involves a series of adjustments and physical therapy to help improve your range of motion while alleviating your back pain. Dr. Wren may also suggest stretches and lifestyle changes for you to implement at home to better your condition without the use of medications.
Back Pain Treatment in Leesburg, Georgia
If your back pain is preventing you from living the life you used to, you can still do something about it. Ignoring your symptoms will likely worsen your condition and make it harder to do the things you love. Call Dr. David Wren Chiropractic & Sports Injury Center at (229) 883-0042 or schedule an appointment online. Visit our office and see why we are Leesburg's choice for natural back pain treatment!

Posted In: Chiropractic Low Back Pain Treatment Physical Therapy Back Pain Treatment