Need Massage Therapy in Leesburg?
Need Massage Therapy in Leesburg?
Written By Dr. David Wren Chiropractic on November 11, 2019
---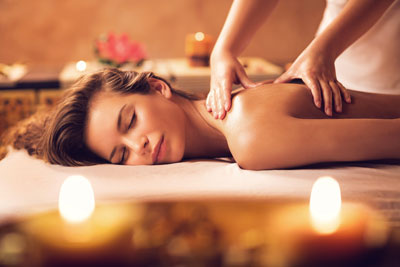 You're in luck.
Massage therapy is offered as part of a holistic approach to health and wellness by Dr. David Wren and his chiropractic team.
Here, we explore the benefits of massage therapy so you can see if it is right for you.
Benefits of Massage Therapy in Leesburg
Massage therapy is an ancient practice in which pressure is applied to the muscles of the body, resulting in overall relaxation.
Modern-day science backs up the health benefits of this practice, as outlined below:
Improves Circulation: Applying pressure to the muscles breaks up scar tissue, inviting blood and nutrients to the affected areas.
Reduces Stress: The application and subsequent release of pressure helps to physically relax the body, which translates to a more relaxed mind.
Improves the Appearance of Skin: Due to the increase of blood, the appearance of skin improves as it receives more nutrients and clears away toxins.
Promotes Immune Functioning: The breaking of scar tissue and improved circulation also helps stimulate immune functioning to protect you against diseases.
While many people perceive massages as luxurious, they are a key part of a healthy, balanced lifestyle. Massages help to keep cells functioning optimally, while relieving stress, and improving many aspects of overall health.
Try Massage Therapy in Leesburg For Yourself
You don't have to be an ancient Roman to enjoy the healthful effects of an expert massage.
If you're in the Leesburg area, you can experience the health maximizing benefits of a massage from the experts at Dr. David Wren Chiropractic and Sports Injury Center.
Treat your body with the gift of being well. Schedule a massage with Dr. David Wren today at (229) 883-0042. Being healthy never felt so good!

Posted In: Massage Therapy