Say Goodbye to Low Back Pain
Say Goodbye to Low Back Pain
Written By Dr. David Wren Chiropractic on June 7, 2019
---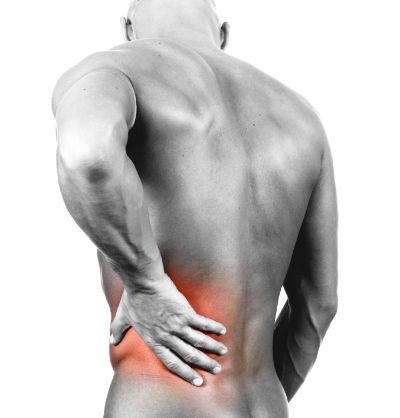 Getting the garden ready or deep cleaning the home are activities many of us look forward to when the temperatures start to warm. However, those chores often call on muscles that don't get use much the rest of the year, which can lead to low back pain.
In many cases, the pain will subside on its own, but if it doesn't, chiropractic treatments can put you on the road to greater comfort once again.
What is Chiropractic?
Chiropractic is a type of medical care that focuses on the alignment of the spine to promote the body's natural healing processes. When vertebrae are out of place, known as subluxations, it can affect nerve connections which, in turn, impacts every organ, system, and cell in the body. By realigning the vertebrae, we can help the nerves function more efficiently, which restores the body to optimal health.
Why Chiropractic is a Good Low Back Pain Treatment?
Back pain is a common complaint that may affect as many as 80% of the population, according to the American Chiropractic Association. When back pain doesn't resolve on its own, chiropractic care is an effective way to reduce the discomfort and restore mobility to the body. The American Chiropractic Association cites a growing body of research that shows spinal manipulation can be an effective low back pain treatment.
What is the Treatment Like?
A chiropractic session does not take much time and is relatively comfortable. Before your first treatment, your doctor will spend a significant amount of time and testing to pinpoint the location of your subluxation to ensure your treatment is effective. While you may start the process with weekly or bi-weekly appointments, that schedule should taper off as you begin to see improvement.
If low back pain is interfering with your daily life, our team can help. Contact Dr. David Wren's office today at 229-883-0042 to schedule your initial assessment.

Posted In: Chiropractic Low Back Pain Treatment