Spring Cleaning a Pain in the Neck? Try Massage
Spring Cleaning a Pain in the Neck? Try Massage
Written By Dr. David Wren Chiropractic on May 8, 2019
---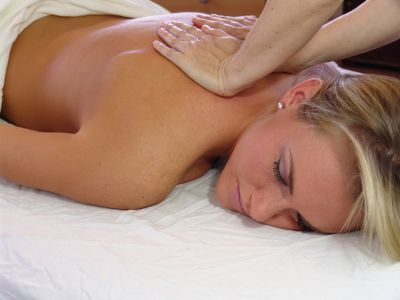 If spring cleaning has been a literal pain in the neck this year, maybe it's time to schedule a therapeutic massage. The treatment can ease sore muscles and reduce tension brought on by overuse, injury or disease. Whether you use massage as a stand-alone treatment or in conjunction with chiropractic or other care, the benefits can be far-reaching.
What is Therapeutic Massage?
Therapeutic massage is specifically designed to treat medical concerns, from sore muscles to chronic conditions. These treatments are tailored to the precise needs of the patient, ranging from a light, relaxing touch to deeper tissue work. It may be prescribed to address an injury or it could be a component of a health maintenance plan.
Benefits of Therapeutic Massage
In addition to working out tight muscles caused by overzealous household chores, Johns Hopkins Medicine lists the following benefits of therapeutic massage:
1. Anxiety and Stress
Massage reduces symptoms associated with anxiety, stress and depression, including muscle tension, insomnia and irritability.
2. Acute and Chronic Pain
Sore muscles aren't the only type of pain that can be treated using massage. Patients with chronic conditions like fibromyalgia, arthritis and recurrent headaches can also benefit from treatment.
3. Injuries
Whether your injury is due to a traumatic event, overuse or repetitive motion, therapeutic massage can ease painful symptoms and promote healing to the area.
Regular massage can also increase circulation, contribute to healthier skin and improve the function of your immune system.
What to Expect from Your Session
Since your therapeutic massage will be tailored to your precise needs, no two treatment sessions will be identical. You will lie comfortably on the treatment table while your therapist uses a variety of techniques to address your specific problem areas. Other areas may be worked at the same time.
If your spring preparations have left you with lingering discomfort, we can help. Schedule your massage today with Dr. David Wren at 229-883-0042.

Posted In: Neck Pain Massage Therapy