Why Should I Consider Massage Therapy?
Why Should I Consider Massage Therapy?
Written By Dr. David Wren Chiropractic on February 26, 2021
---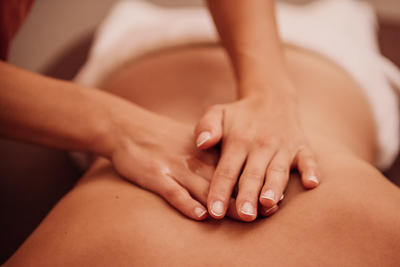 There was once a time when massage therapy was reserved for the wealthy and could only be received at fancy boutiques that specialized in the practice. The good news is massage therapy is now a treatment method that has become accessible to almost everyone, useful in a variety of situations.
Massage Therapy for Relaxation
When most people think of massage therapy, they envision a dimly lit room with soothing sounds being played over the speakers—maybe even complete silence. This setting helps to relax the patient and help them calm any nerves they may have. Once the massage begins, the therapist will gently manipulate the body's tense muscles, helping the patient physically feel the tension begin to release.
Massage therapy is often used to help patients who suffer from chronic stress due to:
Anxiety
Insomnia
Depression
Muscle tension
Receiving a massage has been shown to help promote relaxation because it reduces cortisol levels, a hormone released by the body as part of its natural fight or flight response. This hormone is responsible for exciting the individual to push them through whatever stressful situation they may be in. However, it often leaves the body feeling run-down and fatigued in the aftermath.
Massage Therapy and Chiropractic
While massage therapy is an excellent option for those in need of relaxation, it's also commonly used to help patients suffering from conditions such as:
Lower back pain
Neck strain
Shoulder pain
Knee pain
Headaches
While massage therapy helps decrease cortisol levels, it's also responsible for helping the body release positive hormones, such as dopamine, serotonin, and endorphins. All of these promote decreased stress and general pleasant feelings. This is why it is often used alongside traditional chiropractic treatments, such as spinal manipulation and decompression therapies.
Massage Therapy in Leesburg GA
With so many benefits to massage therapy and the fact that it's now so readily provided by qualified, trained professionals, it's no wonder why more people are taking the time to indulge in the practice.
Here at Dr. David Wren Chiropractic & Sports Injury Center located in Leesburg GA, we understand that massage therapy can be used as both a preventative treatment option and general aid in a patient's healing process. If you're curious about massage therapy and how it could change your life, we are only a call away!
In need of massage therapy in Leesburg, GA? Look no further! Contact our office today or call us at (229) 882-0042.

Posted In: Chiropractic Massage Therapy